This page tells you about my full length videos! Below you will find titles, and a description of each one! Most of my loyal fans subscribe to my OnlyFans, or Fansly page, in order to receive a discount on each full-length video, they get to see daily naughty posts, naughty pictures, and many more very fun and sexy benefits! I also have additional options for purchasing my full-length videos at the bottom of the page. Please make sure you check out the other pages of my website in the "MENU" tab. Yes, I am The Real Danni Jones so please don't be faked by others. I hope you enjoy!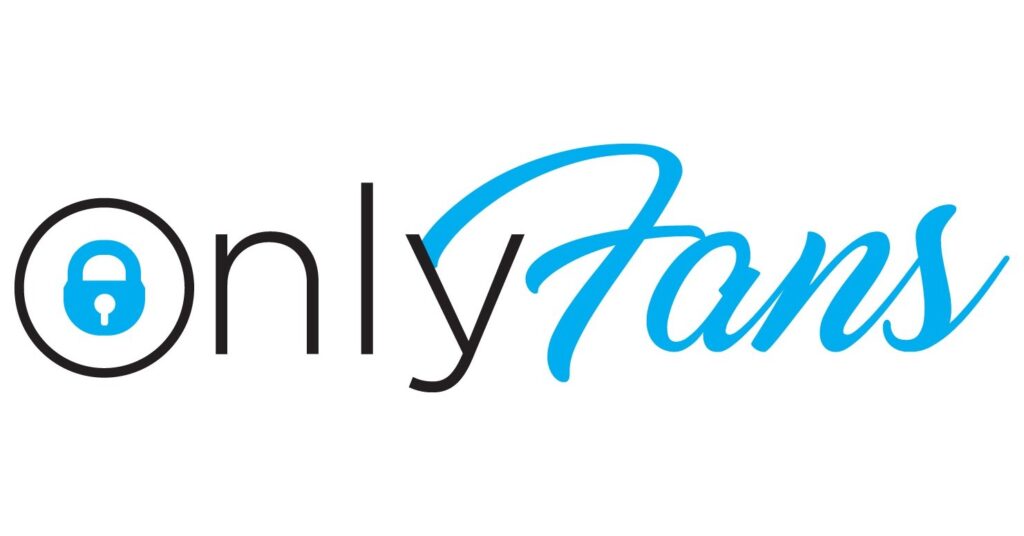 ---
Where To See Previews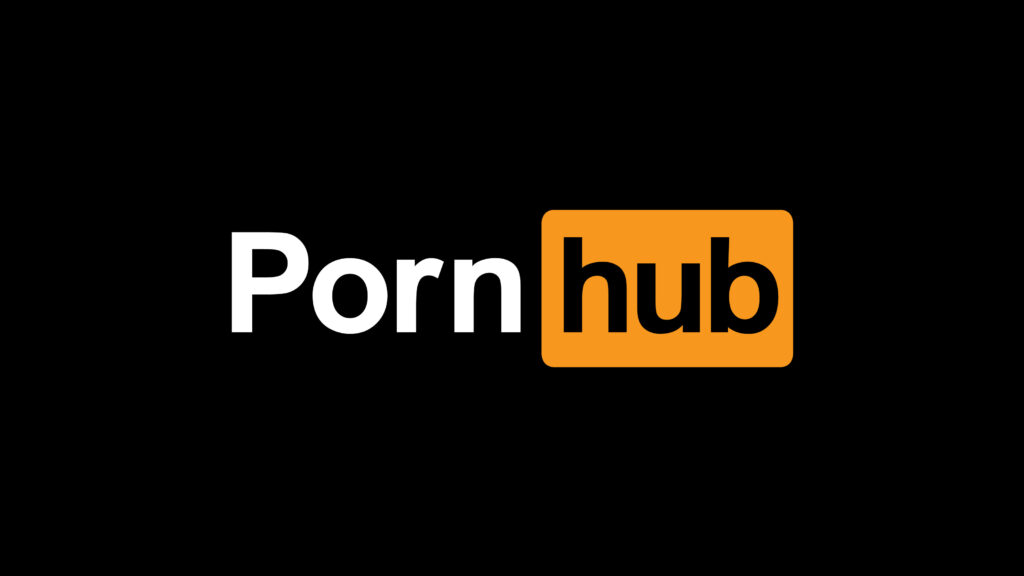 Danni has started posting previews of her full-length videos on PornHub to give everyone a little taste of what her videos are like. Her previews are only a few mins long, but they give you an idea of the story line, and just how hot her videos get! Typically, her full-length videos are 20-45mins long. The previews are free to view on PornHub, but you cannot access the full-length videos there just yet, but luckily she does have them on her OnlyFans, Fansly, ManyVids, and more places available for purchase! What are you waiting for?! Click the picture below to take a look at her page on PornHub, and check out her selection!!!
---
VIDEOS ARE LISTED FROM OLDEST TO NEWEST
---
Welcoming My New Neighbor and His Cock
A new neighbor moved in. Watch how this cougar welcomed him and his cock to the neighborhood the right way!
---
Mrs.Jones And The Maintenance Man
Mrs.Jones is left by her playmate tied up after an argument, and the maintenance man happens to come in right after, and finds her still in restraints. After some discussion, they decide to take advantage of the situation
---
Mrs.Jones and Her Son's Friend
Mrs.Jones thinks she's home alone while she's playing, but little does she know her son's friend is passed out in the next room! Her curiosity gets the better of her and she can't help but take a peek, and of course she definitely can't help but touch. He wakes up to her mouth around his hard cock
---
Mrs.Jones and Her Stepson Have Unexpected Alone Time at Hotel
Mrs.Jones and her stepson arrive at their hotel the night before a college tour only to find out, dad won't be meeting them there after all. Jonny feels bad for his stepmom and offers to give her a massage to help her relax. The massage leads to every inch of her
---
Mrs.Jones Encourages Stepson to Get Good Grades
You don't want to miss the way I convince Jonny to start going to school every day and get straight A's! Since I want him out of the house, I have to use every tactic I could think of
---
Mrs.Jones' Distracted Phone Call About Stepson
This video is a follow up from our Alone Time at Hotel video where we were staying the night before a college tour. In this video, Jonny's dad calls to discuss how he thinks my stepson has a thing for me, and of course I deny it… all while I'm sucking my stepson's thick cock and he fucks me doggy style
---
Principal Jones Discusses Jonny's Failing Grades
Principal Jones calls Jonny to her office regarding his grades, but little does she know that the conversation will take a turn that she never expected
---
Stepmom Danni's Secret Webcam Job
Stepmom Danni Jones is secretly working as a cam girl on the side for extra cash. She has no idea her stepson Jonny will be coming home early from work. She has to play it off as best she can in front of her viewers, but something pops up that she never expected out of her stepson, and a mess she never saw cumming
---
Stepmom Danni's Secret Webcam Job
Part 2 – Caught Red Handed
If you liked "Stepmom Danni's Secret Webcam Job," then you'll love this one! Danni has become a little too comfortable with the thought that she can let her guard down with her stepson Jonny. She has no idea he's going to find out about everything, and make her pay dearly!!
---
The Ex-Stepmom Maid Service
Jonny's ex-stepmother is cleaning the place for extra cash. Jonny finds it amusing, teasing her as she cleans, but a tease turns into much more!
---
How to Wake Up Stepmom to Bad News
Stepmom Danni's gone all week without her husband's cock. Finally it's come down to the last day of waiting. The night before she's prepped her restraints and has her blindfold on awaiting her husband's arrival the following morning. Mr.Jones, on the other hand, has called his son Jonny the following morning to deliver bad news to his stepmom that his father will not be coming home as Mrs.Jones expected. Jonny nor Danni has any idea what's about to cum next!!
---
Helping Stepmom With Her Leaking Sink
Danni's kitchen sink is leaking and her husband is always working, so she has to resort to calling her stepson Jonny to fix it. Jonny has no issue fixing a leak, but a problem arises and so does a different type of leaking! This video has 2 different views at once for the first time in any of our videos!!
---
Stepmom and Stepson Accidental Online Hook Up
When people aren't happy in relationships, temptation kicks in and they typically venture out to chat groups to see who else is out there. Danni's not happy in her marriage, and her stepson isn't happy in his relationship to Danni's niece. Little do they know they've been chatting online together. Both scared to share face pics, nor real names, they have no idea who the other person is. Tonight they find out…
---
Stepson Caught Jacking Off with Stepmom's Panties
I had been suspicious of my stepson stealing my panties, it was just a matter of time before I caught him. I had to do something to fix this issue!
---
Stepmom Experiences Stepson Sleepwalking
Out of nowhere my stepson Jonny has had a sleepwalking episode which he hasn't had in years. Waking up a sleepwalker is the last thing you should ever do! Well his actions during sleepwalking, weren't exactly appropriate. See what cums up when he sleep walks again!
---
Stepmom and Stepson Massage or Revenge
So Jonny is home from college and found out his father has been texting with his girlfriend Becky. Since Jonny has been studying massage therapy, he thought it would be a good idea to practice on me. With me being sore, I needed it, but he needed something else. Find out how much he gets, and how much he gives me! This is the longest video we've made yet – 45 minutes!!!
---
Stepmom Helps Stepson With a Hard Issue
Stepmom Danni's parents will be over shortly to visit but Jonny has a problem that rises and won't go down. Not knowing what else to do, he seeks his stepmom's advice. She takes action and has a solution to put that hard problem to rest
---
Danni's Cock Tease And Please Show
I have my cock boy laid up on the table while I tease his cock, oil him up, and rub him down while I talk extra dirty to you, slow teasing until explosion and just a small touch of post cum stimulation before I rub his cum all over my big tits
---
Aunt Danni Assists With A "Medical Issue"
Jonny and his girlfriend have been dating for a year, and all he's gotten is dry handjobs. Well this time, Jonny has been rubbed raw to the point of asking his Doctor/Aunt Danni, who is his stepmom's sister, for advice. What starts with medical help turns into something much hotter better and wetter than a bunch of dry handjobs!
---
The Danni Jones Compilation
Over 10 minutes of hot pounding, dirty, messy clips from my videos with Jonny Cumz that you love making the XXXHOTXXX
---
Bitchy Stepmom Gets Stuck In Dryer
Jonny and his Stepmom Danni do not get along. Today she asks for his assistance while throwing insults. Well, when she gets stuck in a bind, he sees the perfect opportunity to take advantage of the situation. Their rocky stepmom/stepson relationship turns more into rough, bumpy and messy!
---
Mother-In-Law's Special Birthday Present
Jonny has decided to mow his Mother-in-law's yard as an extra birthday gift to her. He doesn't realize that her landscaper usually gives her a little something XXXtra when he's done with his job. Either way Danni is going to get what she wants, even if it's from her son-in-law
---
Stepson's Halloween Prank Payback
Jonny's dad is horrible about the pranks he pulls on his son. Today though, Jonny's dad has gone too far. Before Jonny steps out this evening, he comes across a naughty note and mask by his stepmom for his dad. Jonny decides to step in his dad's shoes by wearing the mask himself. Let's just say it's Jonny's turn to get even with his father
---
Peeping Tom On Stepmom
Jonny has always had a thing for his stepmom Danni. Today he overheard her and his dad arguing on the telephone. During the argument, Jonny hears his stepmom say she's going to fuck herself. Jonny decides he's going to try and get an actual peek at his stepmom pleasuring herself. Jonny has no idea what's going to cum next!
---
Danni Negotiates With Landlord
Danni needs to be out of her house ASAP because her landlord is selling! She's been on the hunt for a new place, but each one she likes gets rented out before she can get to see it. Well, she's finally found one in the perfect location, but her chance to get in is about to be taken from her once again. She has to do what she has to do to get what she wants!
---
Stepmom's Fashion Advice and Draining Stepson's Pipe
Jonny's going out on a HOT date, which he never does. When he tells his stepmom, she does not approve of his outfit, nor the idea that he didn't drain himself prior. She has to give him a little fashion advice, and assist with draining his pipe.
---
Stepmom Has "The Talk" With Stepson
Jonny is home from college for winter break. Concerned Stepmom Danni discovers not only is Jonny a virgin, but has never even seen a woman naked. She finds it's her duty to be a good stepmom and help in the way she thinks best. This becomes a "Sex Ed" course like Jonny never imagined!!
---
Stepson And Stepmom Bonding In Front Of Son's Friend
Jonny has invited his friend from school over to watch some TV. Jonny told his friend how close a stepmother/stepson bond they shared, but his friend had no idea how truly close they were until today. This will become a TV watching at a friend's house experience he will never forget!
---
Stepmom JOI With Her Favorite Toy While Her Son Watches and Enjoys
Stepmom Danni has found her favorite pair of panties in her stepson's room, and it has cum on it. Instead of being upset, she has something else in mind. When he walks in, he's not expecting the ultimate show of his life, and something he's only dreamed of!
---
Stepson Helps Mom Pick Out Lingerie
Jonny took his father's car without permission the night prior and believes no one knows. Well, his stepmom Danni knows! In exchange for her silence, she wants his opinion on what lingerie she should wear for his dad. Jonny has no idea she wants to try them on for him, and change in front of him. Fashion show advice turns into something entirely different, and nothing Jonny expected!
---
Mother-in-Law and Son-in-Law Christmas Miracle
Jonny is in a depressed state on Christmas Eve as he spends it alone with his mother-in-law. Venting about his failing marriage, Mother-in-law Danni has an idea on how to turn his frown upside down with a special gift. Their Christmas Eve alone turns into a Christmas miracle that will have Santa adding them to the naughty list
---
Stepmom Nursing Hurt Son Fun
Over a month ago, Jonny wrecked his car and broke both of his arms and both his legs from the knee down. Each day two nurses come by to assist with his needs. Today both nurses cannot come by, and his stepmom Danni must assist in every way she can. Let's just say, she's a major help to Jonny's needs
---
Unknowing Stepmom Gloryhole Suck, Fuck and Edge
Jonny's about to take a shower before he heads back home to college when he notices a gloryhole board in his dad and stepmom's room, and then a casual encounters ad on their laptop that his stepmom posted. With one reply, and some shady actions on his part…. Let's just say, the way he looks at his stepmom is on a "hole" other level after this day
---
Ditzy Stepmom Panty Try On, and Get Off
Ditzy stepmom Danni is looking for the perfect slutty lingerie to wear for her husband this evening. When asking her stepson Jonny for help, she doesn't realize her stepson has hidden intentions since he is beyond upset with his father. Fashion advice turns into something much more naughty than nice
---
Unknowing Stepmom Gloryhole Suck, Fuck and Edge Part 2: The Truth Discovered
The other week Danni sucked and fucked her stepson through the gloryhole without realizing it's him. Well now she's ready for round 2, but finds out without her stepson knowing that she's aware it is actually him cumming over. She decides his sneakiness needs to be returned in a way that drives him crazy!
---
Stepmom Sneaking to Stepson While Husband Sleeps
Danni wakes up first thing in the morning, sneaks out of her and her husband's room to go tend to her stepson and his "morning needs". Some stepmoms make breakfast for their stepsons in the morning. Danni, on the other hand, has her stepson for breakfast
---
Stepson Tricks Ditzy Stepmom Again Part 2
After the naughty trick that Jonny played on his ditzy stepmom Danni, he's been kicked out of the house. Well, today he's back to pick up some belongings, and finds the perfect opportunity to play another trick to get his stepmom to fall right into his perverted trap
---
The College Tutor and The Failing Student
Jonny's failing his college courses, so his parents have hired Mrs. Jones to tutor him to get passing grades. He doesn't pay any attention, nor even try. So, Mrs. Jones has to give in to his demands in order to get him to try. A few little demands, turns into something Mrs. Jones and Jonny didn't see cumming
---
Stepmom Helps Stepson With Morning Wood
Nothing pisses off stepmom Danni more than her stepson Jonny missing class in college, and of course Jonny is late again. Only Danni can tend to the morning issue that keeps him late for class, which tends to get messy
---
Danni Jones and The Foreign Exchange Student
Danni's family has taken on a foreign exchange student, and she's found herself attracted to him in many ways. Her husband and son have taken a vacation and she's at home alone with him. When he comes home sore from weightlifting, she decides the best medicine for him is a good massage, but she has so much more planned!
---
Horny Milf Seducing Her Neighbor
Danni's new neighbor has come over asking if he could come in. He was just locked out of his house by his wife for looking at porn. Well, he opens up to his new neighbor Danni, and she opens up her robe for him, and so much more
---
Stepson Takes The Blame For Stepmom
Danni has wrecked another one of the cars her husband got her. She knows he's going to be fed up and not going to get her another car. Danni has the idea that her stepson Jonny can take the blame for her. Little does she know, Jonny wants something in trade for it
---

FemDom Stepmom and Stepson Hotel Stay
Danni has to go to out of state and stay at a hotel with her stepson Jonny so she can bail her husband out after his court date the next day. Danni's very aggressive towards her stepson, but she's going to show him a different level of aggressive today
---

Ditzy Stepmom Gets Workout Tip From Stepson
Stepmom Danni is home working out when her stepson Jonny stops by. As usual, he's back to trick her again and takes advantage of her being so ditzy. A workout turns into a turn out! He assists with her stretches in more than one way 
---
My Daughter's New Boyfriend
Danni's daughter has a new boyfriend who has stopped by to see her daughter, but she's not home. Danni believes it's her duty to make sure he knows what he's doing, and what he's working with 
---
Stepson Impregnates His Stepmom
 It's laundry day for Danni, but it's horny day for her stepson Jonny. He has ideas but since shes ovulating, she doesn't believe it's a good idea. Well, she gives into temptation, and her stepson gives her something else 
---
Here Are Other Options For Purchasing Danni's Full-Length Videos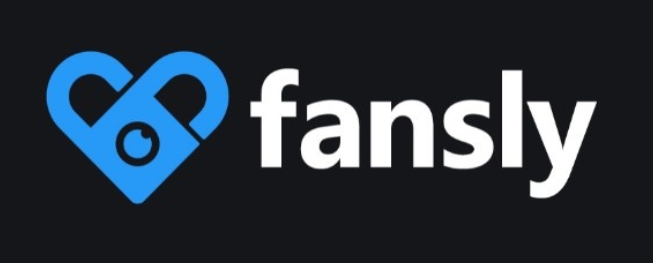 Fansly is an alternative site to OnlyFans. They're both very similar to each other
---
ManyVids
ManyVids is a website where you can purchase full-length videos without having to purchase a subscription. Most people do use OnlyFans, or Fansly due to more benefits, and they get videos at a discounted rate.
---